Annual benefit statements on the way
Consider the OPERS annual benefit statement as a check point for your retirement security.
The Ohio Public Employees Retirement System has begun mailing this year's annual statements to all active members and vested inactive members of our Traditional and Combined plans. The statements will be mailed throughout April, so not all members will receive them at the same time.
If you'd like to receive your statement sooner, you can access it through your online account at www.opers.org by selecting the Documents tab.
The statements include your total contributions, account value, service credit totals and beneficiary designations through Dec. 31. They also provide a basic estimate of your retirement benefit, so you can use the statement as a planning tool for your total retirement income.
If you have questions about your annual statement, contact us at 800-222-7377.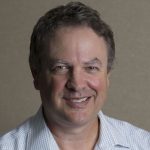 Michael Pramik is communication strategist for the Ohio Public Employees Retirement System and editor of the PERSpective blog. As an experienced business journalist, he clarifies complex pension policies and helps members make smart choices to secure their retirement.