Tips for solving Connector reimbursement issues
The Ohio Public Employees Retirement System uses a reimbursement process administered by OneExchange to help participants in the OPERS Medicare Connector pay their expenses. This mechanism requires specific actions to receive reimbursement.
We realize that the process can become frustrating. It requires participants to first pay their health care costs, then apply to OneExchange for reimbursement from their Health Reimbursement Arrangement accounts. We fund these accounts each month.
While we chose OneExchange to administer the Connector, we are still your advocate. To help resolve issues you might have with your reimbursements, here are some tips. Keep in mind that it's important to protect your financial privacy, and OPERS wants to make sure your personal information remains confidential.
Call OneExchange at 844-287-9945 and select option 3 to be connected to the OneExchange funding department if you have reimbursement issues such as incorrect amounts, delays or denials, especially ones involving specific dollar amounts.
Use the customer help tab on the OneExchange/OPERS website. Here you can get answers to general questions, submit a question to OneExchange or provide feedback directly to OneExchange.
If you have issues with OneExchange customer service, or you need help escalating the issue with OneExchange, we want to know about it. Please send us a message through your OPERS online account or call us at 800-222-7377 to share your general concerns. If you require action on a specific personal issue, call OneExchange for immediate attention.
Over the next few weeks, OPERS will post a series of blogs that will illustrate how to pay for coverage and other items, and how to be reimbursed through your HRA account.
The series will address:
Medical and prescription drug premiums for plans enrolled in through OneExchange
OPERS medical, dental and vision plan premiums
Medicare Part B premiums
Out-of-pocket expenses
For additional information regarding the HRA, refer to the following materials that are available online: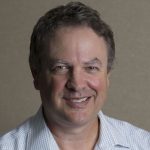 Michael Pramik is communication strategist for the Ohio Public Employees Retirement System and editor of the PERSpective blog. As an experienced business journalist, he clarifies complex pension policies and helps members make smart choices to secure their retirement.