Beware of scams offering cash for your pension
The North American Securities Administrators Association has issued an investor advisory on pension advance scams that could promise upfront cash to retirees for their pensions.
While the association's role is to protect investors, its advice applies to pension recipients as well.
Scammers target pensioners by encouraging them to give up future pension payments in exchange for a lump sum of cash. In addition, they entice investors to provide funds for the money advances.
Too often, pensioners receive lowball offers for their pensions, loss of future pension income, and potential investors are misled because the assignment of some government pensions is prohibited by federal law.
In fact, OPERS has issued similar warnings in the past. Our retirees should know that OPERS offers members a partial lump option payment at the time of retirement, in which they can receive a portion of their retirement benefit in cash in exchange for lower monthly payments.
Also, Ohio retirement law prohibits the assignment of Ohio pensions. OPERS can issue pensions only to its retirees, not to third parties such as factoring companies.
Ohio law states that OPERS pensions "shall be unassignable" except in certain cases. The exceptions do not include factoring companies, which sometimes accumulate multiple income streams and package them as an investment.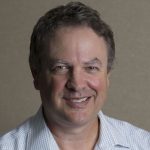 Michael Pramik is communication strategist for the Ohio Public Employees Retirement System and editor of the PERSpective blog. As an experienced business journalist, he clarifies complex pension policies and helps members make smart choices to secure their retirement.