HRA guide: Medicare Part B premiums
The Ohio Public Employees Retirement System uses a reimbursement process administered by OneExchange to help participants in the OPERS Medicare Connector pay their expenses.
Today's blog addresses how to pay Medicare Part B premiums and be reimbursed through your HRA account. Medicare Part B premiums cover doctor's visits as well as some lab work, X-rays, therapy and durable medical equipment. You can view an accompanying video series on our YouTube channel.
Paying your bill
You pay Medicare for Med B insurance. It can come out of your monthly Social Security check, if you receive this benefit. If not, you pay the premium directly to Medicare by check or credit card.
You have the option of setting up payments to occur monthly, quarterly or yearly.
Getting your money
Connector participants can be reimbursed for the portion of their Med B premiums that OPERS doesn't cover. The $31.81 that OPERS provides ends next year.
Medicare Part B premium reimbursements can be set up on a recurring basis once a year. Submit the recurring claim form to OneExchange to have the money sent to you from your HRA account.
Verifying your claim:
You'll need to document your expenses. Make sure your submitted documents include:
The covered participant's name
The insurance provider name
The date of service
A description of coverage (for example, Medigap)
Proof of payment
When you seek reimbursement, your proof of payment can include:
A copy of the benefit award letter you receive each fall if you receive Social Security benefits
A proof of income letter
A portion of the premium invoice, if you pay Medicare directly
Next topic: OPERS-sponsored insurance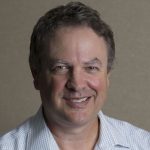 Michael Pramik is communication strategist for the Ohio Public Employees Retirement System and editor of the PERSpective blog. As an experienced business journalist, he clarifies complex pension policies and helps members make smart choices to secure their retirement.