HRA guide: OPERS-sponsored insurance
The Ohio Public Employees Retirement System uses a reimbursement process administered by OneExchange to help participants in the OPERS Medicare Connector pay their expenses.
Today's blog addresses how to pay for OPERS-sponsored medical insurance for a non-Medicare dependent, as well as OPERS' dental or vision coverage, and how to be reimbursed. You can view an accompanying video series on our YouTube channel.
Paying your bill
The premiums for OPERS medical and dental/vision coverage are deducted monthly from your pension check, so you need to take no action.
Getting your money
If you're a Connector participant, you can be reimbursed for OPERS medical, dental and vision premiums by submitting claim forms just like you do for insurance selected through the Connector. You also can set up regular reimbursements by using the recurring claim form available in your OneExchange "Getting Reimbursed" packet and on the OneExchange/OPERS website.
Verifying your claim
You'll need to document your expenses. Make sure your submitted documents include:
The covered participant's name
The insurance provider name
The date of service
A description of coverage (for example, Medigap)
Proof of payment
For proof of payment, use a copy of the OPERS premium receipt. You can find it at the bottom of the Requestable Documents list in your OPERS online account, or ask us for it at 800-222-7377.
Next topic: Out-of-pocket expenses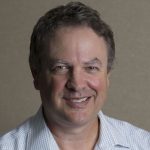 Michael Pramik is communication strategist for the Ohio Public Employees Retirement System and editor of the PERSpective blog. As an experienced business journalist, he clarifies complex pension policies and helps members make smart choices to secure their retirement.