HRA guide: Out-of-pocket expenses
The Ohio Public Employees Retirement System uses a reimbursement process administered by OneExchange to help participants in the OPERS Medicare Connector pay their expenses.
Today's blog addresses how to pay for out-of-pocket medical expenses and how to be reimbursed for them. Refer to the eligible expense list on the OneExchange website for covered items, including co-pays, deductibles and co-insurance, as well as glasses, dental X-rays, lab tests and many other items. You can view an accompanying video series on our YouTube channel.


Paying your bill
You pay for these expenses as you incur them. That might mean paying at your doctor's office or at a retail location, or being billed by the provider.
Getting your money
To be reimbursed for pay-as-you-go costs, you'll complete a manual reimbursement form. It's in your Connector welcome packet, and you can find it on the OneExchange website. Or call OneExchange at 844-287-9945.
Verifying your claim
You'll need to document your expenses. Make sure your submitted documents include:
The covered participant's name
The insurance provider name
The date of service
A description of coverage (for example, Medigap)
Proof of payment
Proof of purchase can include the following:
Itemized receipts
An explanation of payment
Itemized invoices from your providers
It's OK to save up several receipts and submit them together. Remember that you'll be reimbursed only up to the amount that's currently in your HRA account when the request is processed.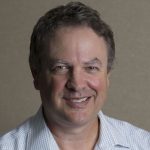 Michael Pramik is communication strategist for the Ohio Public Employees Retirement System and editor of the PERSpective blog. As an experienced business journalist, he clarifies complex pension policies and helps members make smart choices to secure their retirement.