State pension bill among issues we're following
The Ohio Public Employees Retirement System External Relations staff has been busy on a number of issues that affect our members.
Here's a roundup of some of those legislative issues that we are closely watching, both here in Columbus and in Washington:
State
Omnibus pension bill
Sponsored by Reps. Kirk Schuring (R-Canton) and Dan Ramos (D-Lorain), House Bill 520 contains various items from all five Ohio retirement systems. It received its first hearing in the House Health and Aging Committee on May 4.
OPERS is working with the other systems and Rep. Schuring to resolve concerns centered on the Alternative Retirement Plan mitigating rate and other issues affecting all systems. We are optimistic that the bill can be passed by the end of the year.
House Joint Resolution 6
This resolution would place a proposal on the November ballot to prohibit state pension systems and state agencies from investing in companies with business operations in countries designated as state sponsors of terrorism.
In addition, OPERS would be required to divest of all holdings in such companies by January 2018. We have a long history of opposing such initiatives, and this resolution is no different. While OPERS is clearly against terrorism, our role does not include influencing foreign policy.
Our current divestiture policy has proven to be successful, decreasing investments in companies with ties to Iran and Sudan from $659 million in 2007 to $19 million in 2014.
OPERS has collaborated on a letter with Ohio's other four state public pension systems to key members of the legislature, asking to delay action until the Ohio Retirement Study Council provides input.
Federal
Social Security WEP bill
Many of our members are impacted by Social Security's Windfall Elimination Provision, which can reduce Social Security benefits for public pension recipients who also worked in the private sector. OPERS has long supported reforming the current provision.
U.S. Rep. Kevin Brady of Texas has proposed a potential solution that helps most of our members. WEP reform received a significant boost in March when a U.S. House Committee on Ways and Means subcommittee held a hearing on Brady's WEP bill (House Resolution 711), which has bipartisan support. It was a significant hearing on a bill that would restate the WEP calculation formula, but there has been little movement since.
OPERS will continue to assist in the effort to advocate for additional cosponsors for the bill. Moving forward, our Communications, External Relations and Actuarial staffs are developing a survey to better understand and describe our members' experiences with the WEP and the related Government Pension Offset.
We'll incorporate the results into our advocacy efforts as evidence of the need for WEP reform.
Mandatory Social Security coverage
No new mandatory coverage proposals have been introduced this year. However, given the serious consequences to OPERS of losing members and/or contributions to Social Security, we will continue to oppose any attempt to force Ohio's public employees to participate in Social Security.
Safe Annuities for Employees Retirement Act
The bill creates a new, voluntary retirement plan based on the accrual of annual life insurance annuity contracts. Utah Sen. Orrin Hatch, the sponsor, has made several statements that public retirement systems are significantly underfunded and suggested that his plan could replace existing defined benefit plans.
We last encountered the SAFE act in last year's Puerto Rico Assistance Act of 2015 (HR 2381). Staff worked with the Ohio congressional delegation, as well as our partners at the federal level, to oppose the inclusion of the SAFE language in legislation meant to help the people of Puerto Rico, which is close to insolvency.
We have sent two letters since December stating that if Congress wants to consider the SAFE Retirement Act, it should do so through the normal committee process, as opposed to amending this policy into any moving or must-pass legislation.
Cadillac tax
There's been little legislative action regarding the so-called Cadillac tax provision of the Affordable Care Act since Congress decided in December to delay its implementation by two years. (See the April 20, 2015 issue for an explanation of the Cadillac tax issue).
In anticipation of a renewed repeal effort in 2017, we have been working closely with a group called the Alliance to Fight the 40 to educate members of Congress regarding the need to repeal the tax. Recent legislation has been introduced in the House and Senate to exempt certain health care arrangements (e.g., tax-exempt health savings accounts) from the tax. Although these types of bills are well-intentioned, they do not provide the relief that health care plan sponsors need.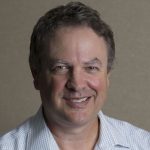 Michael Pramik is communication strategist for the Ohio Public Employees Retirement System and editor of the PERSpective blog. As an experienced business journalist, he clarifies complex pension policies and helps members make smart choices to secure their retirement.