Transcripts now available for OPERS videos
The Ohio Public Employees Retirement System in recent years has been increasingly using video communication. Now, those who watch our videos can read along with the transcripts and watch the dialogue via closed captioning.
OPERS has translated most of the videos stored on our YouTube channel dating back to the beginning of 2015. Some members have requested this service, and we intend to provide the readable scripts on an ongoing basis.
To turn on closed captioning while watching a video, click the small "CC" button near the bottom right corner of the video window on YouTube. As the video plays, the spoken words appear in a small box near the bottom of the video screen. To turn off closed captioning, simply click the button again.
If you'd like to read a transcript of the video, you'll find a link in the description box that appears under the video title. This is the box that begins with the published date of the video. Click on "Show More" to reveal the full video description. There, you'll find a link to the transcript, which requires Adobe Reader software.
You can click on the link to read the transcript, or right-click on the link to save the transcript to your computer.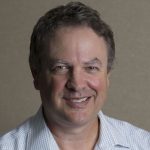 Michael Pramik is communication strategist for the Ohio Public Employees Retirement System and editor of the PERSpective blog. As an experienced business journalist, he clarifies complex pension policies and helps members make smart choices to secure their retirement.