OneExchange improving Med B process
The Ohio Public Employees Retirement System continues to work with OneExchange, the administrator of the OPERS Medicare Connector, to improve the reimbursement process for Medicare Part B payments.
OneExchange recently conducted a review of Medicare Part B claims that were denied during the first three months of 2016. OneExchange asked PayFlex, its HRA administrator, to determine if some of the claims could be paid out based on a new process.
The examination found that about half of those claims could be paid out as submitted without retirees needing to provide any more documentation.
OneExchange will call those OPERS retirees who still have a denied Part B claim. The claim could be denied because of missing documentation, lack of signatures or similar reasons. The goal of the calls will be to help retirees resubmit the claims so that they can be approved and paid.
We recently published a blog and a video that can help Connector participants be reimbursed for their Med B premiums.
As a reminder, OneExchange offers the following tips:
If you want to be reimbursed for your spouse's expenses, you still need to list the retiree's name (not the spouse's name) at the top of the recurring claim form or the reimbursement claim form.
The Centers for Medicare & Medicaid Services coupon, statement or Social Security deduction statement that retirees submit as proof of payment needs to contain the following information:

The benefit recipient's full name or the spouse's full name
The type of Medicare being purchased: Medicare Part B
The amount of the monthly premium
The current year

Make sure to subtract the amount that OPERS is reimbursing for the Med B premium before submitting the reimbursement claim to OneExchange. This year that amount is $31.81, and it applies only to retirees, not to spouses of retirees.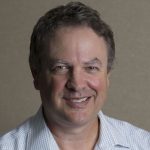 Michael Pramik is communication strategist for the Ohio Public Employees Retirement System and editor of the PERSpective blog. As an experienced business journalist, he clarifies complex pension policies and helps members make smart choices to secure their retirement.