Most public systems altered plans after recession
On the heels of the Great Recession, public pension plan design underwent massive change.
In fact, the period of 2009-14 included the greatest changes in the history of state pension plans, said the National Association of State Retirement Administrators. In a new report titled "Significant Reforms to State Retirement Systems," NASRA said nearly every state passed meaningful pension reform to one or more of its public plans as the plans lost a cumulative $1.1 trillion in 15 months.
There wasn't a blueprint for change. Because of the intricacies of each plan, changes varied depending on the needs of the fund, and the poor financial market performance wasn't always the only impetus for action. Longer life spans, rising health care costs and changing demographics of our membership base also contributed to the need for the Ohio Public Employees Retirement System to seek change.
With the cooperation of the Ohio legislature, OPERS' new plan design has required most members to work longer, reduced cost of living adjustments and altered the benefit calculation formula, among other changes.
What was somewhat unique for OPERS is the fact that our plan redesign required no additional contributions by employers or members. NASRA said that employees in more than 40 plans in 36 states have to contribute more to the new plans than they had in the past. Two states, Virginia and Wisconsin, now require employees to pick up contributions previously made by employers.
All but 11 states reduced pension benefits during this period. An earlier NASRA study determined that new reforms reduced benefits by up to 20 percent.
An overwhelming majority of redesigns did not affect the basic structure of defined benefit plans. Only in Oklahoma and Arizona were individual account plans enforced. In Oklahoma they affect new public workers as of Nov. 1, 2015, and in Arizona they apply only to future elected officials.
About half the states were sued over their pension reforms. In some cases changes that were upheld in some states were struck down in others. This information reinforces the fact that pension plans are individual entities and that there is not a one-size-fits-all solution to tackling pension plan liabilities.
The changes OPERS made in 2012 helped to ensure our fund will be solvent for future generations. As the same economic and demographic trends exist now that existed in 2012, we must continue to adhere to the new plan design to ensure our future success.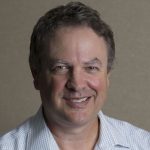 Michael Pramik is communication strategist for the Ohio Public Employees Retirement System and editor of the PERSpective blog. As an experienced business journalist, he clarifies complex pension policies and helps members make smart choices to secure their retirement.