OPERS survey to shape education topics
The Ohio Public Employees Retirement System's Education team is partnering with public employers to learn how we can help members of all ages make better financial decisions throughout their careers.
We'd like your help. Throughout July, OPERS is conducting a member survey that will help us tailor our education services to meet member needs. We are asking what topics you'd like us to cover in seminars, whether you'd like to know more about personal finance, or about how your pension works, or about the other benefits of being an OPERS member.
You can find the survey at the top of the OPERS website. It takes only a few minutes and will help us help you.
We'll ask you about your financial concerns, including strategies for saving money, as well as what topics about OPERS you'd like to know more about and when you'd prefer to take education courses.
Thank you for your participation. If you have questions now about your OPERS benefits, refer to our website or call us at 800-222-7377.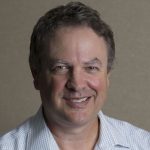 Michael Pramik is communication strategist for the Ohio Public Employees Retirement System and editor of the PERSpective blog. As an experienced business journalist, he clarifies complex pension policies and helps members make smart choices to secure their retirement.