High health care costs affect OPERS retirees
Two recent articles in the Wall Street Journal highlight the growing cost of health care felt by consumers around the country.
The Ohio Public Employee Retirement System, and our retirees, are not immune to these cost increases.
Among the many comments we see on the PERSpective blog, nothing seems to top the high cost of health care. In particular, many of our retirees have lamented the rising cost of prescription drugs.
The Wall Street Journal reported last week that federal actuaries estimated health care spending growth of 5.5 percent in2015. They project that costs will continue to rise at a moderate pace over the next decade. The increases are largely because of a stronger economy, faster growth in medical prices and an aging baby boomer generation.
Another recent Wall Street Journal article reflects even bigger growth in drug costs, far outpacing the rate of inflation.
The article, "Drugmakers' pricing power remains strong," states that drug companies' ability to increase prices is nearly unparalleled in the business world. Runaway pricing is uncommon in low-inflation environments such as the one we're in, so drug costs seem to be outpacing those of other industries.
The high-cost environment has fueled a sharp increase in drug spending: For instance, Medicare Part D spending rose 11.6 percent in 2015. The Medicare Board of Trustees said per-beneficiary spending on Part D prescriptions would increase by 75 percent from 2015-25, compared with a 37 percent increase in hospital spending during that time frame.
However, we'd like to let our members and retirees know that we are working on solutions as we head toward this year's open enrollment for 2017, which takes place Oct. 15-Dec. 7.
For example, OPERS is promoting the approval by the U.S. government of biosimilar drugs, which are similar to, but cost up to 30 percent less than, original medical products that in many cases are cost-prohibitive to our members.
More information about prescription plans and medications will be provided in the Health Care Bulletin, arriving in late August, as well as in open enrollment materials that will send out beginning in late September.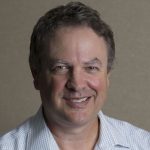 Michael Pramik is communication strategist for the Ohio Public Employees Retirement System and editor of the PERSpective blog. As an experienced business journalist, he clarifies complex pension policies and helps members make smart choices to secure their retirement.