OPERS offers tips on diabetes care
We've been receiving many blog comments from retirees about the rising costs of health care, and several have revolved around the high price of diabetes medication.
The concern is valid. Recent media articles have chronicled how diabetes drugs have taken an acute turn upward. For instance, an article in Diabetes Forecast explains the rising cost of insulin. The Alliance of Community Health Plans reports that spending on insulin and other diabetes medication is expected to rise 18.3 percent over the next three years.
For those who are on diabetes medicine, we offer the following tips:
Seek out price breaks: Talk to your doctor and pharmacist about coupons, available to those not yet eligible for Medicare, or look for them online.
Use generic drugs when possible: If the brand or specialty drug you take doesn't have a generic equivalent, ask your doctor if a lower-cost alternative drug is available. For example, Basaglar, a follow-on drug for the diabetes medication Lantus, is expected to be on the market by the end of the year.
Shop for supplies: Check your local retailers for generic test strips and other supplies. If you're using a brand-name drug, you might check www.goodrx.com, which compares the price of drugs sold at multiple locations.
Plan ahead: Map out your drug spending for this year, then consider that figure as you plan for coverage in 2017. You might need to choose a different plan if you're on the OPERS Medicare Connector.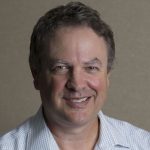 Michael Pramik is communication strategist for the Ohio Public Employees Retirement System and editor of the PERSpective blog. As an experienced business journalist, he clarifies complex pension policies and helps members make smart choices to secure their retirement.