New financial reports posted on OPERS website
The Ohio Public Employees Retirement System has published the 2015 versions of its main financial reports, with new online availability to help members understand our latest financial highlights.
The 2015 Comprehensive Annual Financial Report, and a condensed version called the 2015 Popular Annual Financial Report, are available on the OPERS website. They contain important financial, investment, actuarial and statistical information about our retirement system as of the end of last year.
New this year is an online summary of our condensed report. In it you can find funding, benefit and investment highlights that will give you a snapshot view of our financial position.
Here are some of the facts you'll find about OPERS in the 2015 financial reports:
OPERS ended the year with $87.3 billion in net assets.
The system's funded status at yearend was 85 percent, well above the national average of 74 percent.
We are able to pay off our unfunded liabilities within 19 years, 11 years sooner than mandated by Ohio law. OPERS pays down these liabilities over a long-term horizon of 30 or more years, much like a mortgage. Retiree pensions are 100 percent funded at the time of retirement.
While 37 percent of our investments are in domestic and international equities, also known as stocks, we have 25 percent in fixed income, and the remainder in cash and alternative investments such as real estate and hedge funds.
The average age of our members at retirement is 57.6 years.
The average final average salary is $40,600.
The average service at retirement is 22.9 years.
The average pension at retirement is $20,092.
We had 1,067,272 members at the end of 2015.
OPERS paid $4.6 billion in pensions last year. Ninety percent of our retirees live in Ohio.
For every dollar we received from public employers last year, $3.87 was returned to the state economy.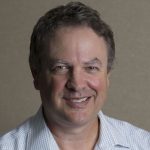 Michael Pramik is communication strategist for the Ohio Public Employees Retirement System and editor of the PERSpective blog. As an experienced business journalist, he clarifies complex pension policies and helps members make smart choices to secure their retirement.