Public pensions allow portability of benefits
Public employees who wish to change jobs throughout their careers are well-served by defined benefit pension plans, a new study states.
In a report titled, "Preserving Retirement Income for Public Sector Employees," the National Institute on Retirement Security found that nearly all public retirement systems allow for the accumulation of pension benefits for members who job-hop during their careers. In addition to allowing time to add up in multiple plans, most public employees can purchase service credits or redeposit withdrawn contributions if they leave public employment and later return.
"One pervasive misconception about public DB pensions relates to the benefits when an employee leaves a job before retirement," says Diane Oakley, NIRS executive director. "Our research finds that most public pensions have adopted retirement plan features that allow employees who change jobs to not only retain benefits, but also to increase retirement benefits."
OPERS has about 3,700 employers that contribute to our system on behalf of their employees, so job switching among them can continue a member's service time in OPERS.
OPERS also offers a variety of ways that members can purchase or transfer service. They include redepositing refunded benefits, buying time after taking military leave and purchasing credit earned in other states.
The NIRS report surveyed 89 public pension plans for how they allow service credit purchases, how they refund members' contributions and other relevant practices. The conclusion was that, in part because of these added features, DB plans continue to offer reliable income to public workers in retirement.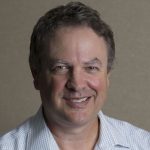 Michael Pramik is communication strategist for the Ohio Public Employees Retirement System and editor of the PERSpective blog. As an experienced business journalist, he clarifies complex pension policies and helps members make smart choices to secure their retirement.