OPERS publishes guide for Ohio prosecutors
The Ohio Public Employees Retirement System is teaming up with Franklin County Prosecutor Ron O'Brien and Ohio Attorney General Mike DeWine to make it easier for local prosecutors to recover money stolen by public officials.
OPERS has published the OPERS Guide for Ohio Prosecutors on Forfeiture and Restitution Withholding Orders. It defines theft in office and describes the conditions in which pension forfeiture and withholding orders may occur according to Ohio law. The guide also instructs prosecutors how to notify OPERS of theft-in-office indictments, and contains sample forms and orders that OPERS will recognize.
The guide is provided as a service to county prosecutors, and the topic will be included at the upcoming Ohio Prosecuting Attorneys Association conference in December.
The guide is meant to provide support to county prosecutors when they're faced with theft-in-office situations. An offender's OPERS account can play an important role in making restitution to an injured party. The guide shows prosecutors how to take the proper legal steps to ensure restitution is made to wronged public employers.
O'Brien commended OPERS for this effort and said the guide "will assist Ohio's 88 prosecutors to assure restitution for the taxpayer when there is theft, corruption or official misconduct."
Similarly, DeWine lauded OPERS for publishing the guide.
"My office has prosecuted and investigated a number of public officials for criminal wrongdoing," DeWine said. "This guide will assist local law enforcement and prosecutors to more easily utilize Ohio laws and restitution procedures in public corruption cases in order to make Ohio's taxpayers whole."
The guide contains instructions on how to "freeze" an indicted member's OPERS account. It also has a helpful Frequently Asked Questions section and offers ways to contact OPERS Legal Services with questions.
OPERS is distributing the guide to the state's county prosecutors. It's also available to the public on the Legal Services section of OPERS' website.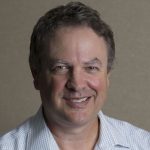 Michael Pramik is communication strategist for the Ohio Public Employees Retirement System and editor of the PERSpective blog. As an experienced business journalist, he clarifies complex pension policies and helps members make smart choices to secure their retirement.