OPERS video: Pre-Medicare plan design
Open enrollment for the 2017 Ohio Public Employees Retirement System health care plan begins Oct. 15 and runs through Dec. 7.
Personalized cost statements for pre-Medicare retirees will be included with the Open Enrollment Guide, arriving in homes mid-month. Meanwhile, participants can tune in to a video featuring OPERS Senior Health Care Specialist Jason Davis addressing what pre-Medicare retirees should expect this year – from plan design and premium changes to enrollment in the optional vision and dental plans.
This video also can be found on the OPERS YouTube channel.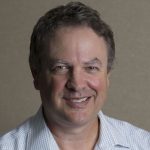 Michael Pramik is communication strategist for the Ohio Public Employees Retirement System and editor of the PERSpective blog. As an experienced business journalist, he clarifies complex pension policies and helps members make smart choices to secure their retirement.