OPERS video: Investments drive our success
Two-thirds of our income comes from skillful money management
The Investments division of the Ohio Public Employees Retirement System skillfully manages more than $87 billion that is used to pay our members' pension benefits and provide retirees access to health care coverage.
This video presents an overview of how the OPERS investment team approaches its task, seeking solid returns while maintaining transparency in all of its actions.
Prudent management of the OPERS investment portfolio for the long term allows us to achieve our No. 1 goal: Provide retirement security for our members.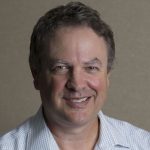 Michael Pramik is communication strategist for the Ohio Public Employees Retirement System and editor of the PERSpective blog. As an experienced business journalist, he clarifies complex pension policies and helps members make smart choices to secure their retirement.