Retirement security week stresses planning
Ohio Deferred Compensation is holding free webinars on various retirement planning topics to recognize National Retirement Security Week. Public employees are encouraged to consider their retirement goals this week and track their progress toward meeting them.
In response, the Ohio Public Employees Deferred Compensation Program will hold webinars on several topics:
Approaching Retirement: Preparing to Retire – 11:30 a.m., Oct. 18 and Oct. 19. Learn how to identify retirement risks, what types of investments are best and how to assess your options for withdrawals.
Approaching Retirement: Beyond the Basics – 11:30 a.m., Oct. 20 and Oct. 21. This webinar will include a review of asset allocation, as well as making good retirement decisions.
Retired Minds Want to Know – 11: 30 a.m., Oct. 26; and 9 a.m., Oct. 27. Learn how to diversity your retirement portfolio and protect it against risk.
As a public employee in Ohio you can supplement your retirement benefit and help ensure your financial security in retirement through programs offered by OPERS and Ohio Deferred Compensation.
The Additional Annuity Program is one option for OPERS' Traditional Pension Plan participants and Money Purchase Plan contributors to supplement their retirement income. It provides an additional opportunity to invest money specifically for supplementing pension benefits. The program is an account, independent of your OPERS contributions, that allows you to deposit funds while you are a member of OPERS.
Voluntary Deposits are a way for Member-Directed and Combined plan participants to add to their income at retirement by making a rollover from another qualified plan or by making voluntary, after-tax contributions to their individual defined contribution account. This money is invested using the same investment election percentages you have on file for the allocation of your other ongoing contributions.
Ohio Deferred Compensation is a supplemental retirement plan for all Ohio public employees that allows you to invest pre-tax dollars through payroll deferral. Your contributions remain tax-deferred until you withdraw your money. If you have questions about a new or existing account, visit www.ohio457.org, or call 877-644-6457 to speak with a licensed account executive.
Sponsored by the National Association of Government Defined Contribution Administrators, National Retirement Security Week is a time to think about choices you can make that will affect your retirement future.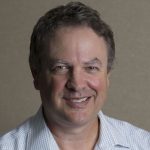 Michael Pramik is communication strategist for the Ohio Public Employees Retirement System and editor of the PERSpective blog. As an experienced business journalist, he clarifies complex pension policies and helps members make smart choices to secure their retirement.