Action required to limit Medicare Part B rate increase
The Ohio Public Employees Retirement System is asking members and retirees to contact their Congressional representatives and ask them to prevent a 20 percent rate hike for Medicare Part B premiums.
Let your senators and representatives know today that OPERS retirees should not be expected to bear the entire cost of any increase in Medicare Part B premiums.
The Centers for Medicare & Medicaid Services is poised to boost 2017 Part B premiums for most OPERS members by an estimated $28 per month beginning in January unless Congress acts now. Part B covers some medical supplies, doctor's visits and outpatient services.
Because time is of the essence, we've prepared a page on the OPERS website to make it easy to call or write your members of Congress.
Only a few groups, including Medicare participants who do not draw Social Security retirement benefits, will see their premiums spike in January. Projections indicate the monthly rate will increase to about $150, up from the current rate of $121.80. The reason: A small increase in the Social Security cost-of-living adjustment will trigger protections for most Medicare Part B participants who draw Social Security.
OPERS believes retired public employees in Ohio should not be part of a minority bearing the brunt of increased Medicare costs. Facing a similar situation last year, Congress took common-sense steps to limit the Medicare Part B premium increases.
Contact Congress NOW to stop the increase in Medicare Part B premiums.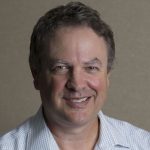 Michael Pramik is communication strategist for the Ohio Public Employees Retirement System and editor of the PERSpective blog. As an experienced business journalist, he clarifies complex pension policies and helps members make smart choices to secure their retirement.