Update: Medicare rate increase lower than estimates
The Centers for Medicare & Medicaid Services has announced it will increase 2017 Part B premiums for most OPERS members by $12 per month beginning in January, significantly less than original projections.
This month, the Ohio Public Employees Retirement System asked our members and retirees to contact their Congressional representatives and ask them to prevent what could have been a $28 monthly increase for the Part B premiums. Part B covers some medical supplies, doctor's visits and outpatient services.
We thank OPERS members who contacted their representatives about this rate hike, which affects only a few groups. They include OPERS members who do not draw Social Security retirement benefits.
CMS, a part of the U.S. Department of Health and Human Services, said it will use reserve funds to limit the increase to 10 percent of the current monthly premium of $121.80. Health and Human Services has pledged to work with Congress to craft a permanent solution, so it's helpful that your representatives know your position on the issue.
OPERS believes retired public employees in Ohio should not be part of a minority bearing the brunt of increased Medicare costs. While the 2017 premium is lower than initial forecasts, OPERS staff will continue to seek additional reductions of the Part B increase and to identify a long-term solution to the problem.
We've prepared a page on the OPERS website to make it easy to call or write your members of Congress. You can still let your senators and representatives know today that OPERS retirees should not be expected to bear the entire cost of any increase in Medicare Part B premiums.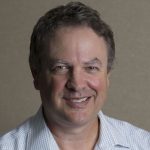 Michael Pramik is communication strategist for the Ohio Public Employees Retirement System and editor of the PERSpective blog. As an experienced business journalist, he clarifies complex pension policies and helps members make smart choices to secure their retirement.