Ohio House passes bill to assist OPERS members
The Ohio House has passed legislation that would improve survivor benefits and facilitate contribution refunds for members of the Ohio Public Employees Retirement System.
Ohio House Bill 520 includes provisions that would affect all five state retirement systems. It contains several adjustments to the 2012 pension law that are intended to streamline business practices and improve administrative efficiency.
The bill now moves on to the Ohio Senate.
For OPERS members, the measure would remove the requirement that children of a member who dies before retirement need to be attending an institution of learning or training in order to receive survivor benefits. It also would resume paying survivor benefits of qualifying children under age 22 whose benefits were terminated because they were not in school.
Another provision of the bill would reduce from three months to two months the wait period (without a return to public employment) before an OPERS member could apply for a contribution refund.
OPERS believes these changes are common-sense improvements for our members. With limited time remaining in the legislative session, passage of the bill is dependent on swift Senate action. If the bill is not passed by the end of year, it would have to be reintroduced next year.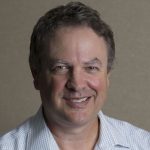 Michael Pramik is communication strategist for the Ohio Public Employees Retirement System and editor of the PERSpective blog. As an experienced business journalist, he clarifies complex pension policies and helps members make smart choices to secure their retirement.