10 retirement 'surprises' to plan for
Look well ahead to get the most bang for your buck
You've got your retirement all planned out, and you decide to take the plunge. Then an unexpected surprise happens.
It could be a leaky roof, health care bills or the vagaries of the financial markets. Whatever their source, retirement surprises can cost you real money. Here are 10 tips that OPERS members planning to retire should think about before calling it a career:
Get the timing right: Retiring too early can cost you hundreds of dollars a month in pension benefits, health care costs and Social Security benefits (if you receive them). Consider carefully the tradeoff of working an additional year or two vs. retiring. You might be surprised how much more you can receive in retirement. Do your research on the OPERS website and schedule an appointment with an OPERS retirement counselor before you decide to stop working.
Health care coverage gaps: Beyond planning for health care coverage in retirement, realize what is and isn't covered. For instance, Medicare typically doesn't cover routine eye exams, hearing aids or dental care. Medicare.gov has a helpful page on what is not covered by Parts A and B.
Paying the mortgage: Many people retire while still owing money on their home mortgage. That's OK, as long as you budget for it.
Maintaining your home: Before retiring, complete an inventory of the major mechanicals and appliances in your home. Are you going to need a new roof soon? How about your furnace? How long will it last? You likely will need cash reserves to maintain your home in retirement.
Social Security benefits: If you have time in the private-sector paying into Social Security, you should contact the Social Security Administration well in advance of your retirement date to see what your Social Security benefit will be. If you have fewer than 30 years paying into that system, you will be subject to a lower benefit because of the Windfall Elimination Provision. Also, you'll need to know the implications on your Social Security check if you plan to retire early.
Inflation: The Social Security Administration says that men and women reaching age 65 today can expect to live, on average, about another two decades. Over that span, inflation will eat away at your monthly income. If you have a cost of living adjustment, such as the one OPERS provides, remember that it is a simple COLA, based only on the initial benefit.
Support for loved ones: Supporting children and grandchildren in retirement is becoming more common, with children living at home longer.  Either factor that in when you retire, or learn to say "no."
Making too-safe investments: Many financial advisors say that when you retire you should scale back your investments to near zero and "live off the interest." That's very difficult to do for many, though. So it makes sense to talk with an investment professional about continuing to produce returns on your portfolio even as you are counting on it for income.
Being a fraud victim: It can't happen to you, right? Paying for goods or services that you never receive? But there are always people trying to separate retirees from their money. The U.S. Attorney General's office has the Financial Fraud Enforcement Task Force to thwart criminals. And the National Council on Aging produces a list of ways to avoid being swindled. It's a good idea to check out these types of resources.
Aging (with grace): Moving from a working career to retirement means getting older. Do you have plans for when you might need assistance with everyday tasks? We hope that for many it's a long-range item. But it merits consideration.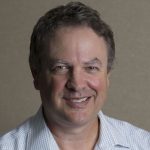 Michael Pramik is communication strategist for the Ohio Public Employees Retirement System and editor of the PERSpective blog. As an experienced business journalist, he clarifies complex pension policies and helps members make smart choices to secure their retirement.