OPERS prepares to implement new legislative changes
House Bill 520 to begin impacting members in early April
Ohio House Bill 520, which includes several changes that may impact OPERS members, will become effective in early April.
OPERS is working on the implementation phase of HB 520, which will include targeted outreach to individuals who may be impacted by some of the following changes:
Survivor benefit payments to qualified children, under age 22, of an OPERS member who dies before retirement: OPERS will no longer require a child, over age 18, be attending an institution of learning or training in order to receive survivor benefits. If certain conditions are met, we'll also resume paying survivor benefits to qualifying children under age 22 whose benefits were terminated because they were not in school.
Five new classifications for OPERS' Law Enforcement/Public Safety divisions:

Special Police Officer for a Municipal Airport
Special Police Officer for a Port Authority
BCII Investigators
Department of Taxation Investigators
Casino Control Commission Gaming Agents
The Ohio General Assembly passed the legislation at the end of 2016, and Gov. John Kasich signed it on Jan. 4. The Ohio Legislative Service Commission has published a complete synopsis of changes made in HB 520 for all Ohio retirement systems.
You can read about more changes that were made to OPERS law on the PERSpective blog.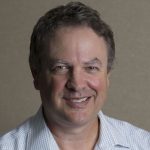 Michael Pramik is communication strategist for the Ohio Public Employees Retirement System and editor of the PERSpective blog. As an experienced business journalist, he clarifies complex pension policies and helps members make smart choices to secure their retirement.