Tax forms available online beginning Jan. 23
Access your 1099-R information before we mail the forms
Ohio Public Employees Retirement System members who are registered for online access may retrieve their 2016 tax forms online beginning Jan. 23.
OPERS will mail the Form 1099-R, which is used to report retirement benefit distributions to the Internal Revenue Service, to all recipients by Jan. 31. Retirees should expect to receive the forms in the mail no later than Feb. 15.
To retrieve your form online, log into your online account beginning Jan. 23 and click on "Documents." We ask that you do not call our Member Services Center at this time about the forms, because they will not be available until later this month.
Please note that some retirees could receive more than one Form 1099-R. The reasons include receiving more than one benefit or if you received a Partial Lump Sum Option Payment in 2016.
OPERS will not be sending a paper copy of the 2016 Benefit Recipient Tax Guide with your Form 1099-R. That publication will be available to view and print on our website. Or, you can contact us to receive a paper copy by mail after Jan. 31.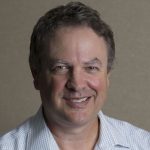 Michael Pramik is communication strategist for the Ohio Public Employees Retirement System and editor of the PERSpective blog. As an experienced business journalist, he clarifies complex pension policies and helps members make smart choices to secure their retirement.