OPERS offers array of helpful self-service tools
Take charge of your retirement with your online account
As a member of the Ohio Public Employees Retirement System, you've got an assortment of self-service tools at your fingertips that can help you conduct transactions, and update or review your mailing, banking and beneficiary preferences.
Throughout the last few years, we've been increasing opportunities for our members to use our website and your online accounts to transact business, request materials and simply communicate better with us.
Here are a few self-service tools that you might not know about that can be of great value. Just by logging into your online account, you can:
Change your correspondence preferences: We've been moving toward communicating with members more and more through their online accounts, and if you log in, you can tell us how you'd like to hear from us. For instance, do you prefer to receive paper or electronic communication? How about text notifications?
Update demographic information: The simple task of updating your address, phone number and email address online can be vitally important when you need to get in touch with us, or we need to contact you. Are you a snowbird? If you head south for the winter, you can change your address multiple times each year.
Make beneficiary changes and update your personal data: Not only can you see your current designation, you can change your beneficiaries and add new family information.
Change your direct deposit and banking information: You can update this info any time.
Even if you use our website or your online account frequently, it's worth your time as we head into a new year to log in and make sure your preferences and personal information are up to date.
We'll be highlighting more self-service options for our members in the coming weeks. Don't have an online account? To sign up, just go to the OPERS website. The link is on the top right-hand corner. You will need your Social Security number, birth date and home ZIP code.
While you can always call our Member Services desk at 800-222-7377 when you have questions, it's often so much easier and faster to use our suite of online self-help tools that are available 24/7.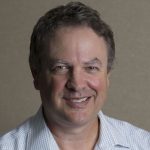 Michael Pramik is communication strategist for the Ohio Public Employees Retirement System and editor of the PERSpective blog. As an experienced business journalist, he clarifies complex pension policies and helps members make smart choices to secure their retirement.