From paycheck to pension check
Paying attention to details can simplify the transition
Feb. 2, 2017 — Moving to retirement is an exciting time and one that most Ohio Public Employees Retirement System members look forward to – and plan for well in advance. There are a few things that change when you retire that you might not be thinking about, but, if you did, it could make this transition easier:
How often you get paid – While you are working, most of you are getting paid every other week or possibly twice a month. Once you are retired you will receive your pension payments once per month. If you are like most people you pay your bills first and then you know how much you have left for other expenses until your next check.  It's important to remember that once you retire that next check might not be coming for another 30 days.
Deductions – When we provide members with an estimate for their pension benefit, we give the gross amount. It still will be impacted by standard deductions, such as taxes and health care premiums. OPERS will deduct federal and state of Ohio taxes based on what you tell us to do, but you still may owe taxes for other states you might live in and local taxes for your city.
COLAs – You will continue to get raises once you are retired, in the form of a cost of living adjustment. The difference is when you are working, your raise is based on your current salary, but the COLA is based on the amount of your original benefit. For example, if your original benefit is $1,000 and your COLA for the year is 3 percent, then you would get an additional $30 in your benefit. If in the second year you also are given a 3 percent COLA, it will be 3 percent of the $1,000 original benefit, not your current benefit of $1,030. Your new benefit amount would be $1,060.
Emergency savings – If you had an unexpected expense, such as an appliance breakdown, while you were working you might've pulled money from your savings or worked some overtime to make up for the extra expense. Once you are retired you have fewer options to make up for extra expenses. So you need to have funds set aside for them.
Health care costs – They'll likely continue to increase, and unfortunately we aren't able to predict how much or when. So it's important to have some extra money set aside to help with those expenses.
More time, less money – When you retire you will most likely have less income than when you were working and more available time to spend it. You will, however, have more time to shop for better deals, which is a way to make up for less income.
We hope this list will get you thinking and you will find yourself more prepared for the transition from paycheck to pension check.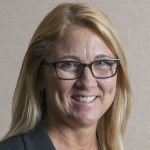 Donna Castiglione is the assistant director of Member Services and has been with the Ohio Public Employees Retirement System for more than 13 years. She has extensive experience in customer service management in a variety of industries.