OPERS answers questions from members
Topics include foreign addresses, health insurance premiums
Feb. 7, 2017 – Often we answer questions on the Ohio Public Employees Retirement System's PERSpective blog that we believe could benefit many other members. Here are a few we've received recently.
I'm an OPERS retiree living outside the United States. Why can't my pension check be electronically deposited into my U.S. bank account? It takes 2-5 extra days for me to receive payment.
– Robert B.
Robert,
We use our retirees' addresses as our source of information about the destination of our benefit payments. If you have a foreign address, we have to consider the fact that a direct deposit anywhere might require an international wire transfer. Because OPERS is unable to comply with the security requirements needed for the direct deposit of funds in international accounts, we can offer only paper checks.
We can send the checks to you overseas, or directly to your U.S. bank. That's why you see a delay of a few days each month to have your pension deposited if we're sending the check to your bank.
By the way, we have a customer service number for members who are outside the United States, if you'd ever like to call us. It's 614-222-5684, and it routes to our Member Services staff. They're available from 8 a.m.-4:30 p.m. EST, Monday through Friday. Long distance or international charges might apply.
* * * * *
Can I drive up and get my tax information instead of waiting for it in the mail?
– Steve R.
Steve,
That's not an option at OPERS. If you ever want to receive your tax information before it arrives in the mail, use your online account. We typically post tax information online days or weeks in advance of it arriving in your mail.
* * * * *
Regarding OPERS-sponsored health care plans, do you check with other insurance companies besides Medical Mutual for better rates and coverage?
— Lisa G.
Lisa,
That's a good question. You're referring to a fully insured plan that some insurance carriers offer. That's not applicable to OPERS because we are self-insured, and we set our monthly premiums and plan designs. In other words, we don't buy insurance from Medical Mutual; they administer the pre-Medicare retiree medical plan for OPERS.
Premiums are based on our plan's health care claims experience, projected medical and prescription trends, and approved plan designs.
We set our own plan design (which includes things like out-of-pocket maximums, co-pays and services covered) for pre-Medicare medical and prescription drug plans. The OPERS Board of Trustees annually approves the plan design.
* * * * *
Setting the date of our January checks to after New Year's Day annually creates difficulties in maintaining the household, medical and prescription needs. Is there any way we can receive these payments in December?
– Paula S.
Paula,
While we understand that it's always better for our retirees to receive their pensions earlier rather than later, this is one instance in which we can't.
We report to the Internal Revenue Service what we actually paid our retirees during the calendar year. You see this information each year on your Form 1099-R. The IRS requires the tax year to be 12 consecutive months beginning on Jan. 1 and ending on Dec. 31. If we would pay the January benefit in late December, we'd have to report that payment in 2016 rather than 2017, which would be contrary to IRS regulations.
Having said that, here is the schedule for payments in 2017. This schedule is always on our website. Please note now that the January 2018 payment is scheduled for Jan. 2, 2018.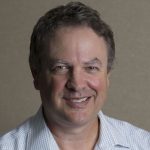 Michael Pramik is communication strategist for the Ohio Public Employees Retirement System and editor of the PERSpective blog. As an experienced business journalist, he clarifies complex pension policies and helps members make smart choices to secure their retirement.