10 documents to prepare when applying for retirement
For members retiring from the Traditional Pension and Combined plans
By Kristen Dohrmann, Ohio Public Employees Retirement System
March 30, 2017 – If you're considering retirement in the near future or have already begun the retirement application process, the following documents will be required to process your application. These documents can be submitted at any time during your career or during the application process and should include your full name and at least the last four digits of your Social Security number.
1.    Proof of date of birth (see OPERS Form F-6 for acceptable proof)
2.    Proof of date of birth for your beneficiary(ies)
3.    Proof of date of birth for any eligible dependents for health care coverage enrollment
4.    Marriage certificate (if applicable)
5.    Any Divorce and Division of Property Orders (if applicable)
6.    Addresses, Social Security numbers and dates of birth for beneficiaries and dependents
7.    Proof of Medicare Parts A and B for you and eligible dependents, if applicable (copy of Medicare card)
8.    Any court orders that may pertain to your retirement
9.    Early Retirement Incentive Plan Agreement (if your employer offers an ERI Plan)
10.  Bureau of Workers Compensation claim number (if you have been paid by the BWC during public employment)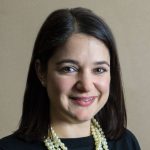 Kristen Dohrmann is a senior communications specialist with the Ohio Public Employees Retirement System. Kristen is responsible for active member communications including the quarterly member newsletter, OPERS News. She has more than 10 years of experience as a communicator in the public sector.