OPERS' Pension Research Center includes hard-to-find information
By Betsy Butler, Ohio Public Employees Retirement System
April 6, 2017 — "I thought I saw a report with summary statistics of public plan investment return assumptions. Can you find it for me again?"
Nothing delights a librarian like me more than helping someone find something. From pinpointing attention-getting quotes and historical facts to tracking down elusive documents, I've answered hundreds of inquiries like this one for my OPERS colleagues. This request to find "Public Pension Plan Investment Return Assumptions," which the National Association of State Retirement Administrators most recently updated in February, is a good example of how important it is to manage the constant flow of information we monitor at OPERS every day.
Members can find this data on the Pension Research Center page of our website. It's a place to go to find online and print resources on the merits of defined benefit plans and other topics relevant to our stakeholders.
Many of those resources make some powerful points, but they can be harder to find. "Grey literature" is one case in point. These publications are produced by government agencies, academic institutions, businesses and research organizations, but are not commercially published. Examples include reports, working papers, conference proceedings, theses, newsletters, presentations and lecture notes.
Because grey literature may not be distributed, organized and collected like books and articles are, it may be difficult to discover and curate. Some of the ways we keep track of grey literature include daily visits to more than 50 websites of organizations that research the pension, retirement and health care industries. We record metadata about them in an internal searchable document, preparing bibliographies of reports related to important topics.
Information professionals know how to find and ferret out the best resources to answer questions, back up or refute statements, and make discoveries. Good search strategies and cataloging practices make grey literature an accessible, valuable information resource as we work to tell our story – and ensure your secure retirement.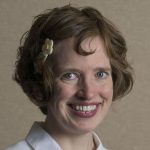 Betsy Butler is the Ohio Public Employees Retirement System's knowledge and issues strategist, researching information on pensions, retirement and health care. Betsy came to OPERS in 2009 after working as a special collections librarian for two OPERS employers: the Ohio History Connection and Miami University.