Video series addresses HRA
OPERS, OneExchange partner to explain Connector reimbursement
By Heather Drago, Ohio Public Employees Retirement System
April 10, 2017 — What is an HRA, how does it work and how do I submit a claim?
These are common questions Medicare-eligible retirees have when getting to know their Health Reimbursement Arrangement.
In partnership with OneExchange, a four-part video series was developed to address frequently asked questions, like these, in the following ways:
The Health Reimbursement Arrangement video series is also located on the OneExchange/OPERS website as well as on the OPERS YouTube channel.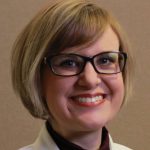 Heather Drago is a health care communications specialist with the Ohio Public Employees Retirement System. She breaks down health care topics into clear, concise, consumable messaging for our retirees. When she's not blogging, Heather composes content for OPERS print publications, the OPERS website and internal employee communications.