OPERS answers questions from members
Topics include re-employed retirees, retirement eligibility groups
By Michael Pramik, Ohio Public Employees Retirement System
May 2, 2017 –The Ohio Public Employees Retirement System's PERSpective blog provides a two-way channel of communication for members and retirees.
Often we answer questions we believe could benefit many other members. Here are a few we've received recently. We're paraphrasing the questions to eliminate personal information.
I noticed on my annual statement that I am in retirement group B. What's a retirement group, and why is it important that I know what group I'm in?
– Nancy C.
Nancy,
We created three retirement groups when we passed pension legislation in 2012, and each OPERS member is in one of these groups: A, B or C.
These groups were part of a transition plan to ease the burden of the changes we made and allow members time to prepare for them. The benefit changes placed members into a group based on their proximity to retirement eligibility when the new law went into effect.
Your retirement group is determined by the date you become eligible for retirement and the number of years of service credit you've earned.
You can find your current retirement group on the front page of your 2016 annual statement or in your online account. It is important to know your retirement group because it determines when you can retire and gain access to health care. You can find current eligibility requirements for your group on our Pension & Health Care Eligibility Guide.
* * * * *
I chose the retirement plan in which my wife will receive the same amount as I get. Will she receive my base amount, or will she get all of the 3 percent raises I have received?
– Steven L.
Steven,
Spouses do receive the historical cost-of-living adjustments, which had been 3 percent, although that is changing for many OPERS retirees to a figure based on the Consumer Price Index in 2019. Realize that net payment amounts may be different because of different tax withholdings or deductions for health care premiums.
* * * * *
I'm a retired OPERS member, and I work the polls for my local Board of Elections at sporadic dates throughout the year. I also work in training for elections. I'm paid separately for working polls and for training, but I'm wondering if there's a difference either for my status as a public employee or for my OPERS health care.

—Demetra M.
Demetra,
First off, let me say that there can be several reasons why your health care premiums have changed. To find out specifics, send us a secure message through your online account or call us at 800-222-7377.
Now, let's take on your election worker question. Rules covering election workers' status with OPERS are covered in Ohio Revised Code Section 145.012 and Ohio Administrative Code Rule 145-1-44.
Individuals employed as election workers and paid less than $600 per calendar year for that service are not considered public employees. However, you should know what it means to be an "election worker."
Rule 145-1-44 defines an election worker as "an individual who performs services as a precinct election official or voting location manager for the board of elections for a day the election polls are open and training or preparation for such service."
The law was modified a year ago to add that caveat for training. Therefore, if the combined amounts you are paid to work the polls on a given election day and the money you earn while training add up to $600 or more, you are considered a public employee from that point forward during the calendar year. It doesn't matter that your local board of election issues one type of payment for working the polls and another for training.
Will that affect your health care? Yes, and in different ways depending whether or not you're on Medicare.
OPERS has established the Humana Interim Plan for re-employed retirees that coordinates with Medicare or supplements your public employer's coverage and Medicare. Re-employed retirees under age 65 will be enrolled in the Medical Mutual Interim Plan and will have the same plan design as the Medical Mutual plan for those not re-employed. However, the premiums might differ among plans.
We have a comprehensive section of our website that explains how this all works, including what happens if you reach the re-employment earning level midyear or subsequently stop working in your OPERS-covered position. It includes a fact sheet that explains some scenarios of re-employment health care.
But if you really want the specifics of your personal situation, contact us via phone or your online account.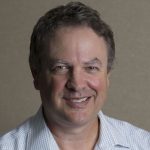 Michael Pramik is communication strategist for the Ohio Public Employees Retirement System and editor of the PERSpective blog. As an experienced business journalist, he clarifies complex pension policies and helps members make smart choices to secure their retirement.