OPERS Rehabilitative Services
Disability program helps members return to wellness, seek employment
By Michael Pramik, Ohio Public Employees Retirement System
May 26, 2017 – The OPERS Rehabilitative Services program helps members on disability return to wellness and seek employment.
OPERS created Rehabilitative Services in 2014 for state and local members, and since then it's proven to be of great value to those receiving a disability benefit.
We've recently produced two videos that will help our members further understand how the Rehabilitative Services program works and how it can help them. For more information, go to the Rehabilitative Services page on the OPERS website. Or give us a call at 800-222-7377.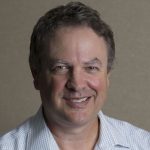 Michael Pramik is communication strategist for the Ohio Public Employees Retirement System and editor of the PERSpective blog. As an experienced business journalist, he clarifies complex pension policies and helps members make smart choices to secure their retirement.