New seminar addresses HRA
Help provided on how to use Health Reimbursement Arrangement
By Michael Pramik, Ohio Public Employees Retirement System
June 28, 2017 – The Ohio Public Employees Retirement System has opened registration for a new seminar designed to help retirees in the OPERS Medicare Connector manage their Health Reimbursement Arrangement.
The seminars, which will be held around the state, begin July 12 and run through the end of November. During the seminar, OPERS will:
Show you how to make payments for premiums and medical expenses.
Explain how to be reimbursed for those premiums and expenses.
Address common concerns.
Help you navigate portions of your online account.
Review information for spouses and caregivers.
Registration is required. There's more information on the OPERS website, including dates and locations of the seminars and how to register.
The HRA is an account that Connector members use to conduct transactions. OPERS provides eligible retirees with an HRA allowance to use toward qualified expenses, including the purchase of an individual Medicare Advantage plan, or a Medigap plan and Medicare Part D prescription drug plan.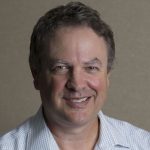 Michael Pramik is communication strategist for the Ohio Public Employees Retirement System and editor of the PERSpective blog. As an experienced business journalist, he clarifies complex pension policies and helps members make smart choices to secure their retirement.