OPERS considers COLA changes
Survey in the mail; new FAQs published
By Michael Pramik, Ohio Public Employees Retirement System
Aug. 30, 2017 – The Ohio Public Employees Retirement System is considering changes to the cost-of-living adjustment provided to retirees. And we're listening carefully to your thoughts about this issue.
If you are an OPERS retiree, you should receive a survey that includes a self-addressed, stamped envelope. The survey asks for replies by Sept. 8, but OPERS will accept and tabulate all responses received through Sept. 15. If you haven't received a survey, just give us a call at 1-800-222-PERS (7377) from 8 a.m.-4:30 p.m., Monday through Friday, and we'll resend a survey to you.
Also, we have published a set of frequently asked questions from OPERS retirees about the COLA. You can find the FAQs at our COLA Web page, www.opers.org/cola. You also can find an article and a video that explain the reasons we're considering changes to the COLA.
We'll update the COLA page regularly with additional information as it becomes available.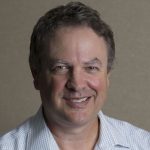 Michael Pramik is communication strategist for the Ohio Public Employees Retirement System and editor of the PERSpective blog. As an experienced business journalist, he clarifies complex pension policies and helps members make smart choices to secure their retirement.