New video describes Diabetes Prevention Program
For OPERS participants in the Pre-Medicare Medical Mutual Plan 
By Heather Drago, Ohio Public Employees Retirement System
Sept. 8, 2017 — Medical Mutual offers a variety of wellness and clinical programs, one of which is the Diabetes Prevention Program or DPP. The DPP is a proven, yearlong program that focuses on healthy eating and physical activity and is offered through local YMCA's. We have created a testimonial video below designed to help eligible participants learn more about what this program and others can do for you.
Like what you see? Visit OhioYMCADiabetesPrevention.org for more information.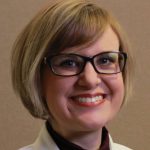 Heather Drago is a health care communications specialist with the Ohio Public Employees Retirement System. She breaks down health care topics into clear, concise, consumable messaging for our retirees. When she's not blogging, Heather composes content for OPERS print publications, the OPERS website and internal employee communications.