OPERS plans to review all responses from retirees
By Michael Pramik, Ohio Public Employees Retirement System
Sept. 13, 2017 — The Ohio Public Employees Retirement System is surveying retirees on proposed cost-of-living adjustment changes, and the results are coming in. We've received more than 60,000 surveys so far, and we've been busy collecting and reviewing your responses.
You still have time to send us your thoughts. Although the survey asks for responses by Sept. 8 — and then we extended the deadline to Sept. 15 — OPERS will accept and continue reviewing all of the responses we receive.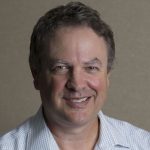 Michael Pramik is communication strategist for the Ohio Public Employees Retirement System and editor of the PERSpective blog. As an experienced business journalist, he clarifies complex pension policies and helps members make smart choices to secure their retirement.