More COLA questions answered
OPERS responds to inquiries about cost-of-living adjustment
By Michael Pramik, Ohio Public Employees Retirement System
Sept. 19, 2017 — Since announcing potential changes to the retiree cost-of-living adjustment, OPERS has received extensive feedback and many questions via the retiree survey, letters and social media posts.
In an effort to keep you informed as we work through a number of options, we've provided answers to several more frequently asked questions.
The new questions and answers, as well as additional resources, are available on our COLA Update page.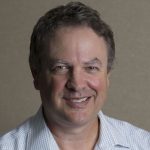 Michael Pramik is communication strategist for the Ohio Public Employees Retirement System and editor of the PERSpective blog. As an experienced business journalist, he clarifies complex pension policies and helps members make smart choices to secure their retirement.