Board continues to review COLA
No decision made; changes could affect all members

By Michael Pramik, Ohio Public Employees Retirement System
Sept. 21, 2017 — The Board of Trustees of the Ohio Public Employees Retirement System this week discussed several options for strengthening the fund by changing the cost-of-living adjustment provided annually to retirees.
Considerations included aligning future COLAs with the Consumer Price Index subject to a cap, extending the waiting period for the first COLA for new retirees, and providing safeguards for future inflationary trends. The options considered could affect all current and future retirees.
The Board reviewed feedback from OPERS retirees and also discussed the adequacy of the current CPI, demographic changes, benefit adjustments already implemented and the sources of unfunded liability. OPERS recently surveyed retirees about options to adjust the COLA, and more than 72,000 responses were returned.
"Our retirees asked to be part of this process, and we listened," said OPERS Executive Director Karen Carraher. "I salute both the Trustees for their thoughtful consideration and OPERS retirees for being part of this important process to preserve our system for the future."
No decisions have been made to date. Ultimately, changes to OPERS' COLA must first be approved by the OPERS Board, and then by the Ohio Legislature.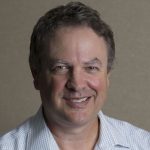 Michael Pramik is communication strategist for the Ohio Public Employees Retirement System and editor of the PERSpective blog. As an experienced business journalist, he clarifies complex pension policies and helps members make smart choices to secure their retirement.