Open enrollment here for 2018
Video details steps to take regarding health care coverage
By Heather Drago, Ohio Public Employees Retirement System
Oct. 2, 2017 — It's time for 2018 Open Enrollment for those participating in health care coverage through OPERS, and we've released the 2018 Open Enrollment video for OPERS Medicare and pre-Medicare health care participants. The video covers key open enrollment dates and what to do as a Medicare-eligible or pre-Medicare plan participant.
Tune in to watch, and be on the lookout for open enrollment packets arriving in homes through mid-October.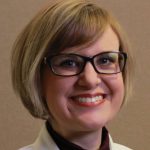 Heather Drago is a health care communications specialist with the Ohio Public Employees Retirement System. She breaks down health care topics into clear, concise, consumable messaging for our retirees. When she's not blogging, Heather composes content for OPERS print publications, the OPERS website and internal employee communications.