OPERS releases COLA Essentials
Video series to address member questions about the proposed changes
By Michael Pramik, Ohio Public Employees Retirement System
Oct. 3, 2017 – The Ohio Public Employees Retirement System has released OPERS COLA Essentials, a video series that will address common questions we've heard from members as we consider changes to the annual cost-of-living adjustment.
The initial video explains the relationship between the COLA and the U.S. Consumer Price Index, the costs of the COLA and the difference between simple and compound interest as they relate to the COLA.
For more information, including a full set of Frequently Asked Questions, refer to the OPERS COLA page.
https://youtu.be/T7knzWCq0hU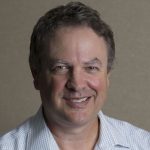 Michael Pramik is communication strategist for the Ohio Public Employees Retirement System and editor of the PERSpective blog. As an experienced business journalist, he clarifies complex pension policies and helps members make smart choices to secure their retirement.