Tips on when to call OneExchange
Open Enrollment is a busy time; here's how to avoid delays
By Heather Drago, Ohio Public Employees Retirement System
Oct. 16, 2017 — Open Enrollment for 2018 is here for retirees participating in health care coverage through OPERS. If you're over 65 and participating in the OPERS Medicare Connector, and you'd like to change your coverage, you need to speak with a Licensed Benefit Advisor with OneExchange.
OneExchange offers some tips on when to call to avoid long wait times. Call volume is expected to be at its highest levels during the first and last week of Open Enrollment, which ends Dec. 7. In general, OneExchange receives the highest volume of calls on Mondays.
OneExchange recommends calling in the afternoons on Tuesdays through Fridays, and recommends avoiding the following dates if you do need to contact the company:
Nov. 1
Nov. 13-17
Nov. 27-Dec. 1
Dec. 4-7
Please plan accordingly, and if you have an urgent need during peak call volume times, expect a longer wait time.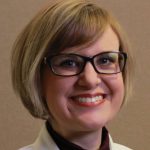 Heather Drago is a health care communications specialist with the Ohio Public Employees Retirement System. She breaks down health care topics into clear, concise, consumable messaging for our retirees. When she's not blogging, Heather composes content for OPERS print publications, the OPERS website and internal employee communications.