Changing for today and tomorrow
New COLA video explores reasons, timing for current proposal
By Michael Pramik, Ohio Public Employees Retirement System
Oct. 17, 2017 – The Ohio Public Employees Retirement System has released a new COLA Essentials video, which describes the reasons for and timing of potential changes to our cost-of-living adjustment.
We explore the way that OPERS has made and implemented changes in a consistent manner through the years. We also examine why we're proposing changes now.
For more information, including a full set of Frequently Asked Questions, refer to the OPERS COLA page.
https://youtu.be/8qi7OK0ByZ8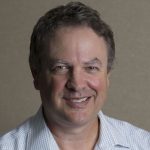 Michael Pramik is communication strategist for the Ohio Public Employees Retirement System and editor of the PERSpective blog. As an experienced business journalist, he clarifies complex pension policies and helps members make smart choices to secure their retirement.