OPERS Board approves COLA changes
Proposal now heads to Ohio Legislature
By Michael Pramik, Ohio Public Employees Retirement System
Oct. 18, 2017 — The Board of Trustees of the Ohio Public Employees Retirement System today passed a proposal that would change future cost-of-living adjustments provided annually to all OPERS retirees.
The Board acted after listening to feedback from OPERS retirees and stakeholders. We recently surveyed retirees about options to adjust the COLA. More than 76,000 responses were returned, and the final proposal incorporates some of the feedback. We'd like to thank the thousands of OPERS retirees who responded.
The proposal requires passage by the Ohio Legislature to become effective. It would reduce OPERS' unfunded liabilities by approximately $4 billion and, if enacted, would make the following changes to the OPERS COLA:
Tying the COLA to the CPI: Beginning in 2019, all future COLAs will be based on the U.S. Consumer Price Index, capped at 2.25 percent.
Delaying implementation for some retirees: The new COLA will be delayed two years for OPERS members who retired from 2010 through 2012.
Delaying initial COLAs for future retirees: The first COLA will be delayed for future retirees until their second pension anniversary.
Restoring purchasing power: OPERS will provide a one-time pension adjustment to restore 85 percent purchasing power for those retirees whose purchasing power is less than 85 percent.
Including funding triggers: Should OPERS' required time to pay off unfunded liabilities top 30 years, the COLA will be frozen for the next calendar year. In the event inflation exceeds 3 percent for an extended period of time, the Board could increase the COLA to 3 percent if OPERS' funding is strong.
For more information as the process moves along, subscribe to the PERSpective blog, and refer to the OPERS COLA Update page on our website.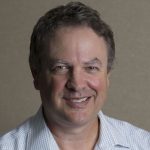 Michael Pramik is communication strategist for the Ohio Public Employees Retirement System and editor of the PERSpective blog. As an experienced business journalist, he clarifies complex pension policies and helps members make smart choices to secure their retirement.