Three new Board terms to begin in January; one seat remains to be filled
By Michael Pramik, Ohio Public Employees Retirement System
Oct. 20, 2017 — The 2017 OPERS Board of Trustees election is complete, with two candidates winning elections and another claiming an uncontested seat on the 11-member panel.
Julie Albers will replace Sean Loftus, who did not run, as a representative for county employees. Albers received 57 percent of the vote in a contested three member election. John Maurer will retain his seat, representing retirees, winning 53 percent of the vote against two other retirees running for the seat. Incumbent miscellaneous employee representative Cinthia Sledz ran unopposed for her seat and will join Albers and Maurer in serving four-year terms beginning Jan. 1.
There remains one position on the Board to be filled. Current trustees will select the representative for non-teaching college/university employees, with the recent departure of Charles Latsa from the Board. Candidates are required to apply by Nov. 1 and will serve on the Board through Dec. 31, 2018.
OPERS does not endorse any candidates or their positions.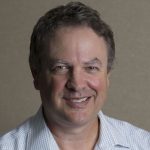 Michael Pramik is communication strategist for the Ohio Public Employees Retirement System and editor of the PERSpective blog. As an experienced business journalist, he clarifies complex pension policies and helps members make smart choices to secure their retirement.