Help us help you: Read your mail
Our communication to members and retirees has important information
By Donna Castiglione, Ohio Public Employees Retirement System
Nov. 2, 2017 – Every day we are contacted by members and retirees who say they had no idea of something that they needed to do.
Our first question is usually to double check that we have the correct address for the individual. After that we ask if you received any of the communications we sent you on this topic, and sometimes you tell us you don't read your mail.
I have a couple of theories on why this happens:
When you are actively working you are focused on doing your job, and retirement is one of the last things on your mind. You might also think if it's something really important your employer will tell you about it.
Once you are retired you figure you have made all your decisions and it's time to relax. When you were going to work every day, your coworkers would be talking about any major changes, or your employer would give you a heads up about it. So you didn't have to read about changes all on your own.
I bet you can relate to one of those scenarios. While you are actively working you actually do have a better chance at staying informed because your co-workers or employers might read their mail, and you would hear about changes from them.
The problem is, once you retire you aren't going to work every day to have those water cooler conversations, and your employer isn't sending you emails or notices of changes. That communication comes from us at OPERS and the way we do that is through the mail.
I hope you can see where I'm going here – if you don't open your mail you won't get the information!
I know you get a lot of mail, but I can tell you that we are never sending you anything you don't need. We are also taking it a step further and doing our best in our communications to tell you right up front if you need to take action, what your due date is and exactly what you need to do. If we are sending you something just for your information we are trying to tell you that upfront as well.
The worst scenario for us is to have someone miss an important deadline because they didn't open their mail. So, "help us help you" by reading your mail.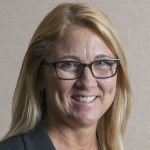 Donna Castiglione is the assistant director of Member Services and has been with the Ohio Public Employees Retirement System for more than 13 years. She has extensive experience in customer service management in a variety of industries.