OPERS Board chooses trustee
Desposito to represent non-teaching college and university employees
By Michael Pramik, Ohio Public Employees Retirement System
Dec. 21, 2017 – The OPERS Board of Trustees, at its December meeting, selected Randy Desposito to fill the vacant seat representing non-teaching college/university employees to serve the remainder of the existing term.
Desposito, a staff nurse at the University of Toledo's Health Science campus, will serve on the Board through Dec. 31, 2018. The seat became vacant this year with the departure of Charles Latsa from the Board.
Desposito will be eligible to run for election during the regular election cycle for this seat in 2018. That will be one of four seats to be voted upon. The others are:
State employees representative
Municipal employees representative
Retiree representative
The other retiree representative seat, which became open this year upon the death of trustee John Maurer, will be decided earlier in 2018 by a special election.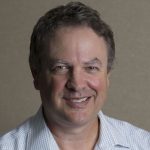 Michael Pramik is communication strategist for the Ohio Public Employees Retirement System and editor of the PERSpective blog. As an experienced business journalist, he clarifies complex pension policies and helps members make smart choices to secure their retirement.