Explaining changes to your benefit
OPERS sends notices to retirees whenever an amount is updated
By Michael Pramik, Ohio Public Employees Retirement System
Dec. 28, 2017 – There are many reasons that an OPERS retiree's monthly benefit might change from one year to the next, such as updates in health care premiums or tax withholding.
Any time there is such a change, we send you a Benefit Change Notice. If your benefit changes in January, we'll send you that notice by mail soon. This notice also will be viewable through your OPERS online account, usually a few days prior to the end of the month.
Then, if there are changes to the annual IRS tax tables (which affect your withholdings), we'll issue another notice in February.
Most retirees review their tax withholdings when they file taxes for the previous year. The best way to do this is through your OPERS online account, which allows you to see the impact the change will make to your net monthly benefit amount. You can find your January 2018 monthly benefit amount now if you log in.
If you'd like to know your January 2018 benefit amount now, sign in to your online account and click on "Last Net Payment Amount."
More info on taxes: OPERS will mail the 1099-R and 1095-B documents by the end of January. If you would like to access them early, log into your OPERS online account. You can usually access them through your online account up to a week before they are mailed.
One designation you'll notice on the 1099-R if you're a disability benefit recipient is in Box 7. It will have a code number 7 or 2 depending on your age. Your tax adviser may incorrectly indicate this code should be a 3. OPERS members are evaluated for disability from their OPERS-covered position not as a person who is permanently disabled as defined by the IRS.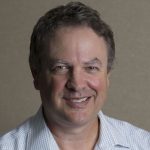 Michael Pramik is communication strategist for the Ohio Public Employees Retirement System and editor of the PERSpective blog. As an experienced business journalist, he clarifies complex pension policies and helps members make smart choices to secure their retirement.