OPERS answers member questions
Pension payments must be made in the year they're earned
By Michael Pramik, Ohio Public Employees Retirement System
Jan. 10, 2018 – We receive a lot of good questions through our social media channels, but we can't always post answers on those sites.
So from time to time we like to use our blog to answer a few questions we believe can benefit our members and retirees.
Q: I noticed that when you published the 2018 benefit payment schedule that the payment for January almost always comes after the first of the year. Why can't you pay it at the end of December, rather than after the first of the year as you do in some other months?
A: OPERS makes benefit payments on the first day of each month. When that day falls on a weekend or holiday, our policy is to make the payment in the previous month if we can.
Except for the January payment. Here's why:
Taxable income, as reported on IRS Form 1099-R, is computed on the gross income paid to an individual from Jan. 1-Dec. 31 of the tax year.
OPERS operates on a calendar tax year, and thus we report to the IRS income actually paid during the tax year. Paying benefits during one tax year and reporting them in another is not an accurate method of complying with IRS tax reporting statutes and regulations; therefore, we must pay January benefits in January, not in December of the previous year.
Q: Now that Congress has passed the Tax Cuts and Jobs Act, will tax reform lead to any changes in my monthly pension benefit? When will it occur?
A: Once we receive tax table changes from the IRS, we'll make those changes in your benefit and send you a Benefit Change Notice. We cannot estimate what those changes will be before that time, nor when we'll receive updated tax tables.
Q: I've been hearing that OPERS has a certain amount of money invested in alternative investments. What is the truth behind the amount?
A: We always post our current asset allocations, and the amount of money we have invested in each asset, on our website. You can find this data in the investment information section of our website. There are market values and recent returns listed for a number of investments in our Defined Benefit and Health Care funds.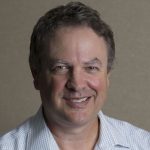 Michael Pramik is communication strategist for the Ohio Public Employees Retirement System and editor of the PERSpective blog. As an experienced business journalist, he clarifies complex pension policies and helps members make smart choices to secure their retirement.