Tax information on the way
IRS forms available on the Web to retirees with online accounts
By Michael Pramik, Ohio Public Employees Retirement System
Jan. 25, 2018 – Tax season is here, and tax forms are available online to OPERS benefit recipients who are registered for an online account.
The two forms available online are Form 1099-R and Form 1095-B. Form 1099-R reports distribution of pension benefits. Form 1095-B verifies that retirees and dependents had minimum essential health insurance coverage in the previous year.
OPERS will mail these forms to all benefit recipients by the end of the month, and they should arrive no later than Feb. 15. In the meantime, you can retrieve them online. Here's how:
Log into your online account.
Click on "Documents."
Note that some retirees could receive more than one Form 1099-R, and they might arrive on different dates. Multiple forms will result from receiving more than one benefit or from receiving a Partial Lump Sum Option Payment in 2017. In certain situations, retirees also could receive more than one Form 1095-B.
If you received a refund through a Member-Directed Plan account or a Combined Plan account last year, your Form 1099-R will be available through Voya after Feb. 1.
Finally, we've removed the health care deduction box from the Form 1099-Rs, as we're not required by law to report the information.
For assistance in preparing your federal and state tax forms, refer to the 2017 Benefit Recipient Tax Guide on the OPERS website.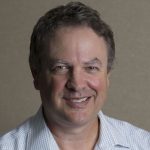 Michael Pramik is communication strategist for the Ohio Public Employees Retirement System and editor of the PERSpective blog. As an experienced business journalist, he clarifies complex pension policies and helps members make smart choices to secure their retirement.